Join Waterway CSA
Basic Information
CSA Options
Which CSA Membership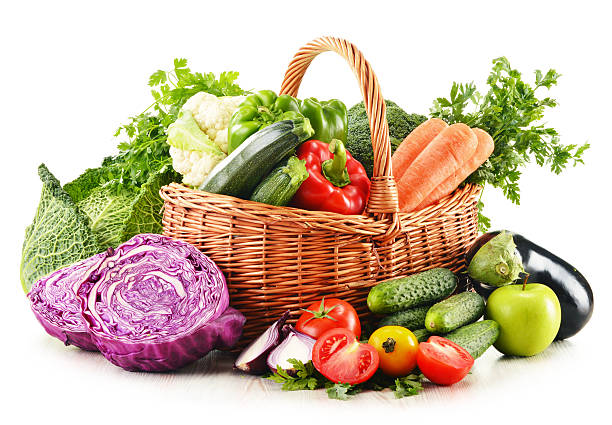 New for 2021
CSA Pick Up at Roadside Stand
Choose your own selection of farm-fresh vegetables from our refrigerated cooler. Produce is picked daily and cleaned before stocking the roadside stand.
$100 Cheaper than Delivery Basket
See Vegetable Size and Condition
Pick up any day between 7am - 9pm
EXTRA WEEK of Vegetables - 19 Total Weeks
Basic Basket
CSA Delivery
Select your weekly basket. Produce is picked and cleaned before delivering your custom order to in-town cooler.
15% savings over non-CSA members
Customize Each Weekly Order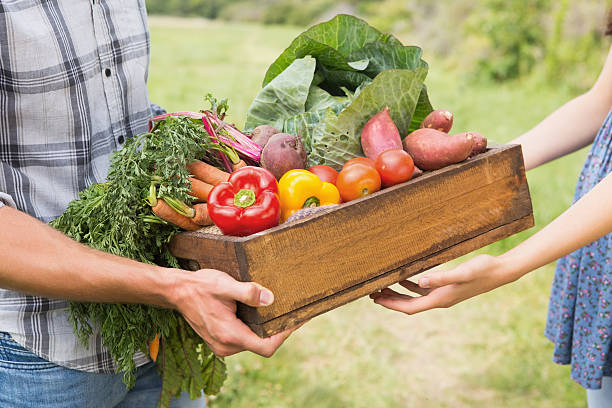 2021 Terms and Conditions
The purpose of this notice is to insure 2021 Waterway CSA members realize they are not only supporting our farm by buying a full or partial share of our 2021 produce, but also sharing the risks the farm experiences this year.

Upon payment to join Waterway CSA's 2021 program, it is understood and agreed upon by both parties that should a total or partial crop loss occur due to any act of God or criminal activity, Waterway CSA and its owners and assets will not be held responsible for such loss. It is also agreed upon by both parties the shareholders will not seek repayment for the loss of his/her share: nor will the shareholders consider Waterway CSA and its entities responsible for such losses. In the event of a partial loss, Waterway CSA will do everything in its power to adjust the remaining portion of the share and assist the shareholder in getting his/her reasonable expected value of the remaining crop share.

Losses and perils include, but are NOT limited to the following:

Fire
Lightning
Water
Flood
Rain
Hail
Snow
Freeze
Frost
Drought
Wind damage
Blight
Insect or Bird Damage
Animal Damage
Vandalism
Criminal Activity.
- All CSA Members -

In exchange for payment you will receive weekly shares of naturally grown produce and fruit from Waterway CSA.
All payments to the farm are non-refundable.
There is no rollover or carry over for weekly credits.
Weekly credits expire and are reset each Sunday at noon.
CSA members' 15% savings is distributed to shareholders by issuing increased credits per dollar when compared to non-member customers.
Purchases beyond your weekly credits do no qualify for any discount.
Payment for items beyond the weekly credits is expected at time of vegetable collection.
- The 2021 CSA membership season -
The growing season starts with only a few vegetables, peaks, and ends.
To provide the most for our CSA members, the credits will be distributed as follows:
June 10, 17, 24 –
Full shares get 12 credits per week
Partial shares get 6 credits per week
July 1, 8, 15, 22, 29, Aug 5, 12, 19, 26 –
Full shares get 29 credits per week
Partial shares get 15 credits per week
Sep 2 - Deliveries not available - Sanders Co Fair
Roadside stand members get bonus 19th week here.
Full shares get 29 credits per week
Partial shares get 15 credits per week
Sep 9, 16, 23, 30, Oct 7, 14 –
Full shares get 29 credits per week
Partial shares get 15 credits per week
- Roadside Stand CSA Members -

Login to your account at the roadside stand and choose the vegetables you are taking to reduce your remaining credits.
You can use partial credits over multiple stops as not all credits must be used at once.
Weekly credits will expire each Sunday at noon so plan your vegetable pick ups accordingly.
- Delivery CSA Members -

If you cannot pickup your weekly share, you are required to make arrangements for alternative pick up.
If you miss more than 3 pick up days, you will forfeit your remaining shares for 2021.
Weekly basket selection is open each Friday at 8am and must be completed by Sunday at noon.
Weekly basket delivery will be each Monday at approximately 8am - 204 Spruce Street in Thompson Falls, and Rehbein Ford in Plains.
Any purchases made at the roadside stand are separate from the CSA agreement.
- All CSA Members -
Clicking 'Agree & Continue' does not guarantee you shares in the 2021 Waterway CSA membership. It demonstrates your interest in participation.

By clicking 'Agree & Continue' you agree to all terms and conditions listed above as they relate to your selection. Members cannot change between delivery and roadside stand pickup after payment has been accepted. Elizabeth Riffle will contact you at the email address you provided to collect payment and answer any questions.